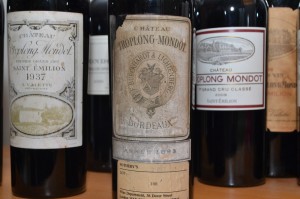 It often seems the world is all about youth and being young. Cosmetics promise to "stop the aging process," and drink supplements are called "the fountain of youth." However, wine aficionados buck this trend, and seek out the old, coveting the aged wines that have matured and evolved. It's often quite a celebrated experience to sip wines with 5 or 10 or more years of age on them. When I reviewed The California Wine Club, I did not get into the details of their Ancient Cabernet series. I felt discussing aged wines needed a post of its own.
I still wholeheartedly endorse The California Wine Club. Some bloggers reviewed The California Wine Club Premier Series, which for $39.99 a month offers two wines per shipment. It's also what was offered to one lucky winner of the 3-month California Wine Club subscription giveaway! They have 4 other series, the Signature Series, International Series, The Aged Cabernet Series, and the Pacific Northwest series. I was asked to review their Aged Cabernet series, receiving two wines to review. I was quite certain I would receive two no-name, long-lost wines that would be vinegar in a pretty box. Glad I was wrong.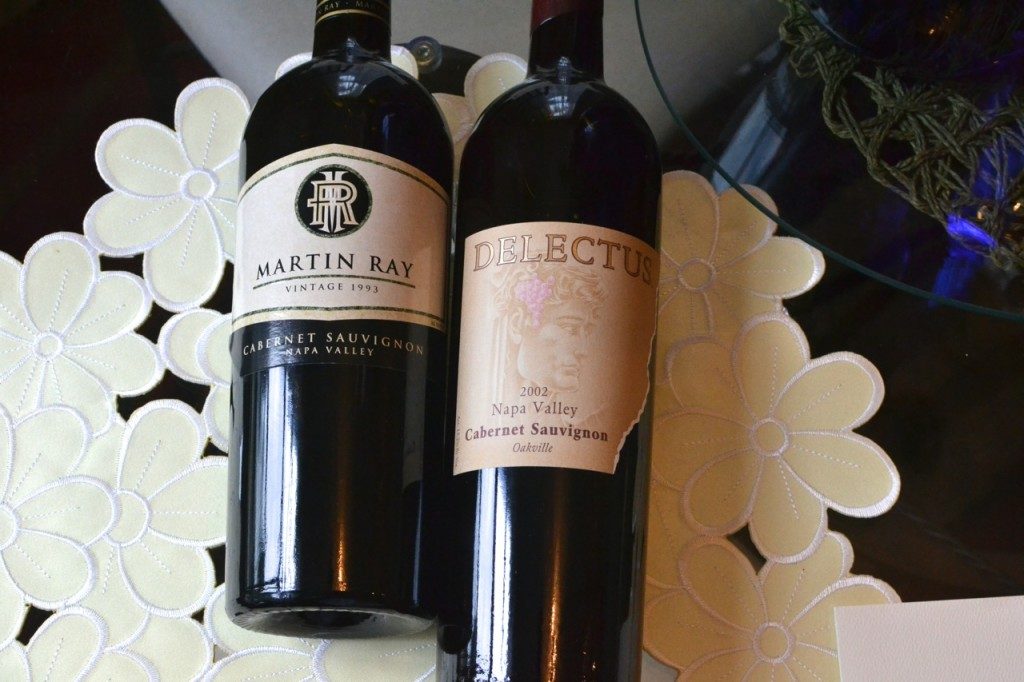 The wines were from fairly reputable and well-known wineries, Martin Ray and Delectus. As a matter of fact, I was recently invited to a Delectus tasting here in South Florida. Of course Martin Ray Winery is owned by Courtney Benham, and you can find both of those labels in stores everywhere. The bottles seemed to be in good shape, with very little wear on the label or capsules. Of course, the fear of opening older wines is that they are over the hill, or worse, spoiled! Fear or not, I opened the wines in preparation of tasting them. I decided I would use the older Martin Ray as an opportunity to practice decanting old red wine for my upcoming Certified Sommelier Exam, even though the CA Wine Club said it would not be necessary.
Opening the Martin Ray 1993 Cabernet Sauvignon was uneventful. The cork was still firm and taut, and there was very little seepage up the cork, even after nearly 20 years of cellaring. I decanted the wine, leaving about 1/4 of a glass in the bottle with the sediment that occurs as part of the aging process. I can geek out about how the sediment forms, but just know, older red wines are likely to have sediment that you don't want to drink. For a 21-year-old wine, it was still very taut and tightly wound, and did need to breathe a little bit.

The Martin Ray Cabernet Sauvignon 1993 Napa Valley started off with tart cranberry and cherry, with a little wood and cough syrup. With about 20 minutes of air, it softened a little, with a bouquet of pine needles and decaying roses, cinnamon and subtle vanilla scents as well. The palate was exceptionally dry, with walnut, sour cherry, and baking spices. While it was on the decline, it was still quite drinkable, and had a good bit of life left. It went quite nicely with our Easter Dinner of Prime Rib!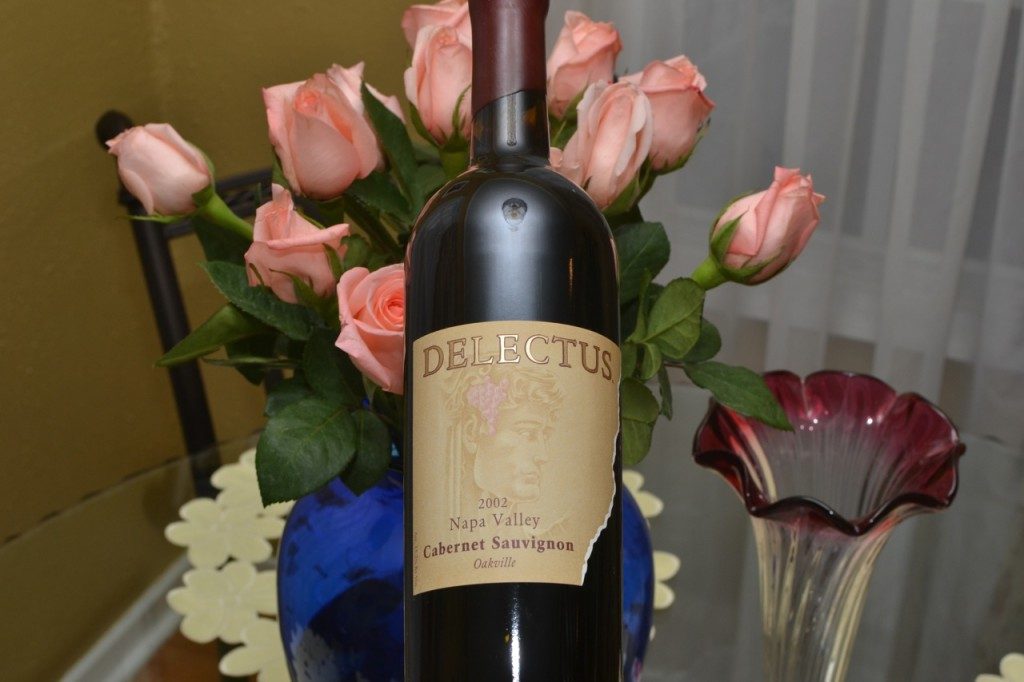 The Delectus Cabernet Sauvignon 2002 Napa Valley give me a bit of a fit with the cork. I could not find my Ah-So opener, which is also called a Butler's Thief. That is the two-pronged device that you wiggle into a wine bottle, and slowly wiggle out older, delicate corks. Sadly, the cork was so brittle that the regular corkscrew demolished it, and it end up falling into the bottle. However, I am NOT going to let a little cork slow me down!  I decanted the Delectus 2002 Cabernet Sauvignon, again practicing for my Certified Sommelier exam, leaving as much sediment and cork in the bottle as possible. I then placed a piece of cheese cloth over the decanter, and poured it into our glasses. I would have possibly used a coffee filter, which would have been even more effective than the cheesecloth.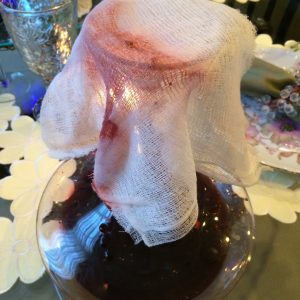 The Delectus was 12 years old and still had fresh fruit of black cherry, blackberry, and plum with coca and leather. There was a fistful of baking spices and the 15.2% ABV still packed a whallop! There was still quite firm tannins on this older cabernet sauvignon, and decanting it for air was definitely the right thing to do. Again, it worked perfectly with our Prime Rib dinner, and was a very nice bottle of wine.
I want to add that I am a Money Where Your Mouth is kind of guy. I only write favorably about the wine club and services of The California Wine Club because I feel it is good value for the money. I am also ordering some of their older bottles of wine for my cellar. I believe one will be this Clos du Val Wine Company 1981 Napa Valley Cabernet Sauvignon, which was made by Bernard Portet, whom I've had the pleasure of meeting twice. I don't just write favorable articles because people sponsor my posts and send samples. I write because I believe in what they're offering. I will, however, order before May 22, 2014 and use one of these California Wine Club codes:
Club25: This is good for $25 off your first box (or a case or gifts!)
Club4for2: Double your club membership: 4 bottles for the price of two
Now, I will get back to the original question in this post's title. What is the oldest wine you've ever sipped? For me, it was a 1967 Chateau Haut-Brion, which I enjoyed with friends in November 2013. Not the best year for Bordeaux, it was certainly memorable!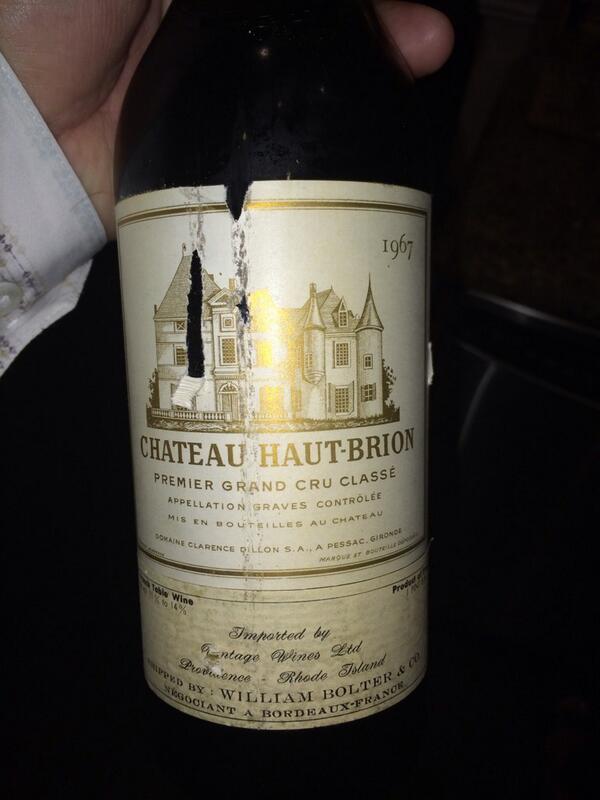 What about you? What is the oldest wine you've ever sipped? Leave a comment below, I'd love to know!