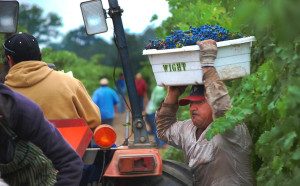 Have you been curious about the taste of Cabernet Franc when someone orders a glass with their meal? You may very well have had a wine made with Cabernet Franc from France, or even California, and not known. All too often we stay in the safe zone with our wine choices, rarely venturing outside of our "wine box". After reading this, you'll not only know what to expect in that glass of Cabernet Franc, but you'l be able to pair it with foods, and talk about it, if you want.
The History of Cabernet Franc
A black berry, because grapes are indeed berries, Cabernet Franc can be found in many parts of the world, though it's most well suited in France, from the Loire Valley as well as Bordeaux.  However, you'll find wines made from mostly Cabernet Franc in California, as well as New York, and Virginia, amongst other areas. It is one of the oldest varieties of grape in Bordeaux, with documented evidence of Cabernet Franc in Loire vineyards near Chinon dating back to 1534, though under the name Breton. Cabernet Franc was then mentioned in Pomerol in 1716. Cabernet Franc was crossed with Sauvignon Blanc to make the popular wine grape Cabernet Sauvignon.
What Do Cabernet Franc Wines Taste Like?
One of the main Bordeaux varieties, Cabernet Franc is primarily a blending grape. Cabernet Franc is paler, lighter, crisper, softer and more aromatic than Cabernet Sauvignon, which lends finesses and peppery aromas to the wine when blended with grapes like Merlot and Cabernet Sauvignon.  Green pepper, tomato and vegetable greens are often scents and tastes found in Cabernet Franc in an underripe bottling. However, in more recent vintages, longer, warmer growing seasons and advanced vineyard practices have produced more fruit focused and floral tastes, eliminating some of the green and herbaceous notes from the flavor profile. You can find wines made mostly, or exclusively, from Cabernet Franc in Chinon, as well as parts of the US, such as California and New York as previously mentioned. I recently reviewed the Stepping Stone 2008 Cabernet Franc, which could have been made with the grapes being harvest in the photo above, which came from the Cornerstone Cellars Harvest Blog.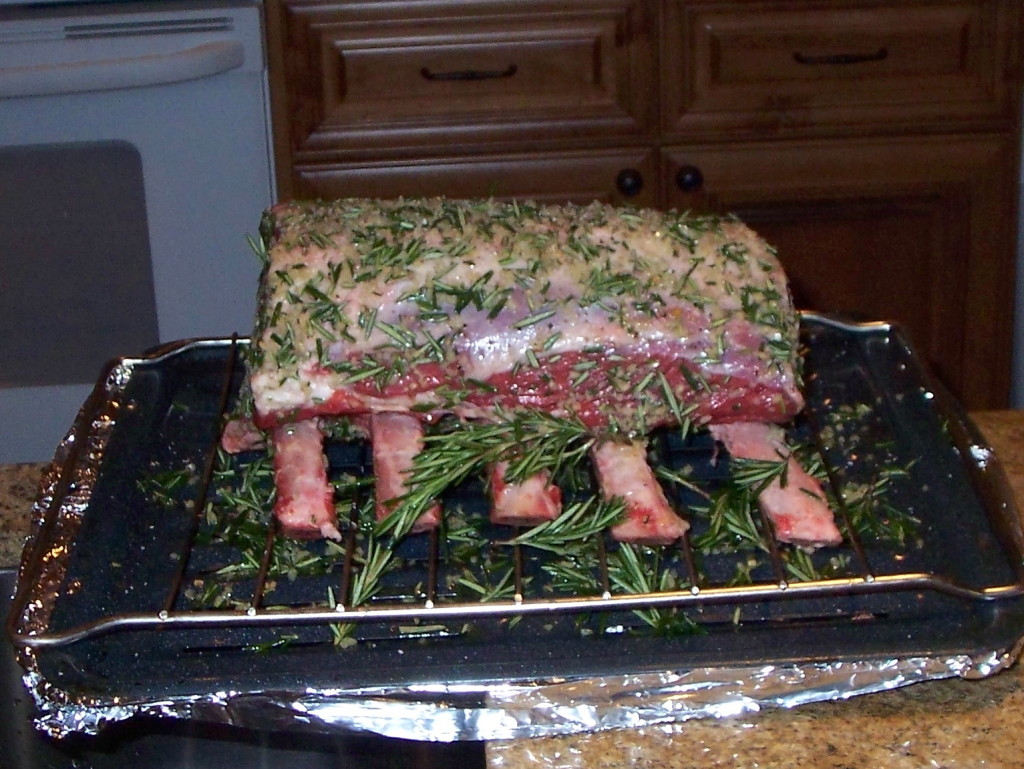 Food Pairings with Cabernet Franc
Wines made from Cabernet Franc grapes like foods that have a fair fat content, and are roasted. Think of drinking cabernet franc wine when you are eating:
Beef, whether steak or roasts
Cheese, especially goat whether alone or in a dish
Roasted duck
Venison chops, steaks or burgers
Grilled or roast eggplant, or eggplant parmesan
Lamb, especially grilled and roasted
Roasted vegetables
Pasta with red sauce, especially a meat sauce / bolognese sauce
Are you a fan of Cabernet Franc? Let me know which one you've enjoyed in the past by leaving a comment below.