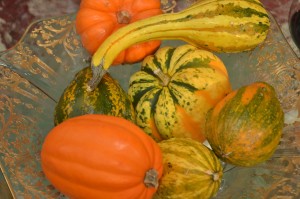 It's a scant few days before Thanksgiving, have you finalized your menu yet? Of course you have, and you've paired the perfect wine with the meal, right? Well, most wine writers and sommeliers will argue that there is no ONE wine that works perfectly for Thanksgiving. I've written about pairing wine with Thanksgiving meals before, as well as brought three wines for Thanksgiving to CBS 12, and maintain that the variety of palates your guests have and range of flavors at Thanksgiving calls for a variety of wines to be served with your Turkey. While there are some "typical or classic wine and Turkey Day pairings", and I'll cover them below, there are some addition wine pairing options that you may not have considered. I'll summarize where I bought the wines and their prices at the end of the article. However, first, let's take a look at nine different wines, some the same grape from different regions, to offer you some great Thanksgiving wine pairing ideas.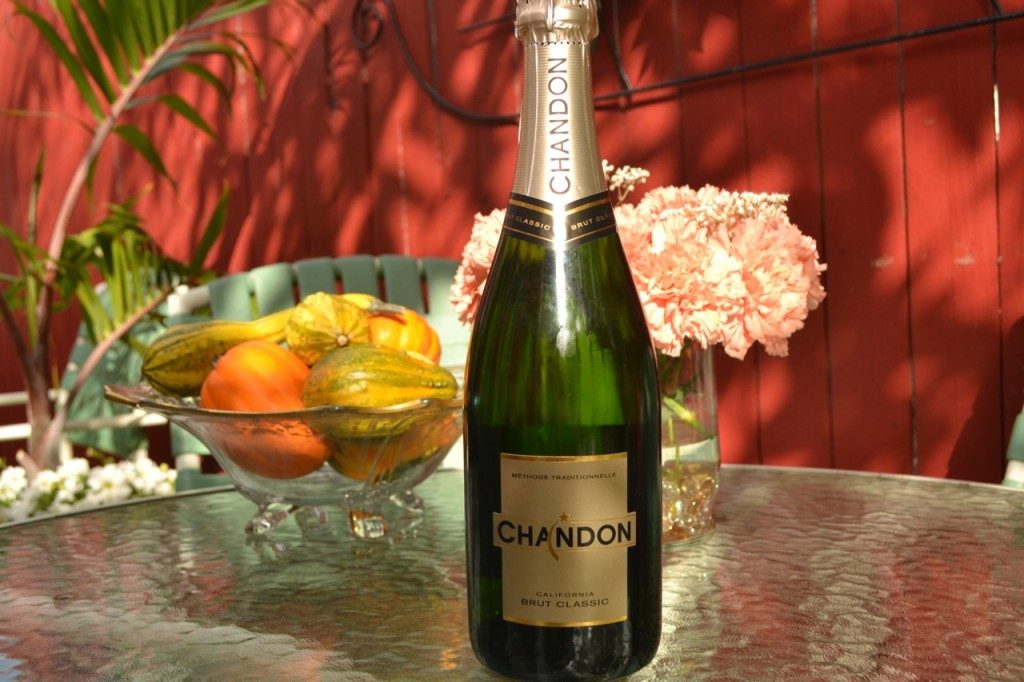 If there is one thing you can safely serve at any party or big meal, it's sparkling wine. There are of course tons of options, a true Champagne from France, Prosecco from Italy, Cava from Spain, or California bubbly like Chandon's Brut Classic. A non-vintage (NV), budget friendly sparkling wine at $13, there are great flavors of green apples, peach, and a little toasted bread. These flavors work perfectly with appetizers, including cheese, fruit and even stuffed mushrooms. Champagne and sparkling wine love salty snacks, so salted nuts and even pigs in a blanket work perfectly. This is a slightly more fruit forward option, and if you like a traditional Champagne, feel confident that it's a perfecting wine selection for Thanksgiving as well!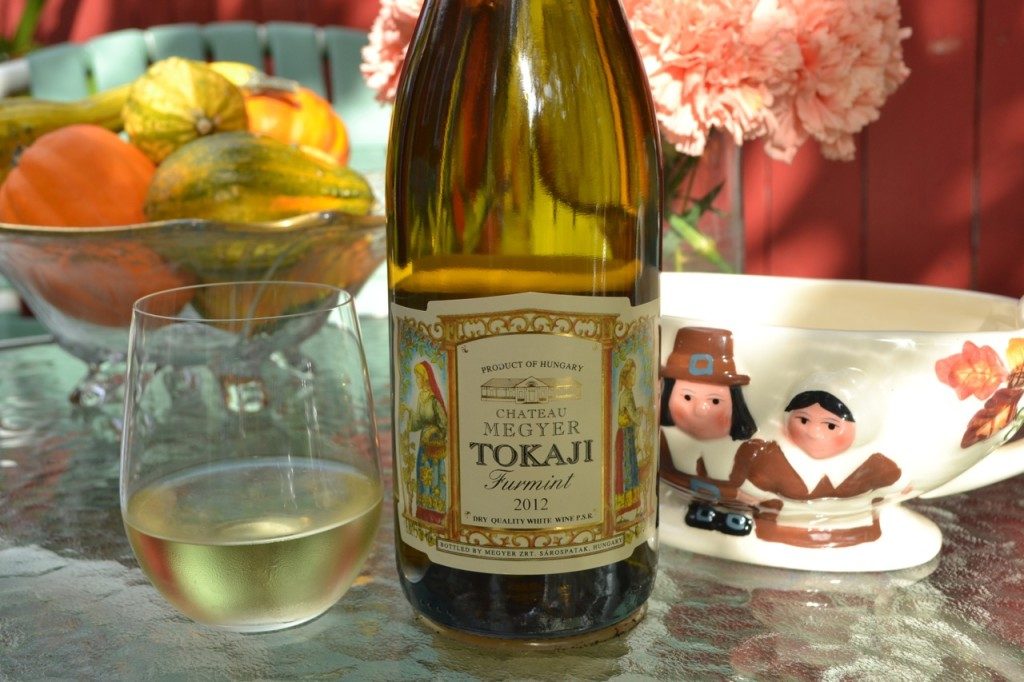 Chances are, you'll surprise your guests with a wine from Hungary, made with a grape they've likely never heard of. Tokaji, pronounced Toke-eye, is a wine that can be dry or sweet, and made with one of six approved grapes: Furmint, Harslevelu, Yellow Muscat (Sargamuskotaly) Zeta, Koverszolo, and Kabar. The Chateau Megyer Tokaji Furmint 2012 is a budget friendly dry white wine option at $12. A light, clear yellow color and subdued nose leads to a palate that is reminiscent of riesling. Flavors of soft apricot, coupled with good minerality, this white wine will pair well with appetizers, as well as your turkey. The sweet versions of Tokjai, Aszu or Eszencia, are perfect dessert wines. They are sweet enough wines to pair with the fruit pies that are common desserts at Thanksgiving.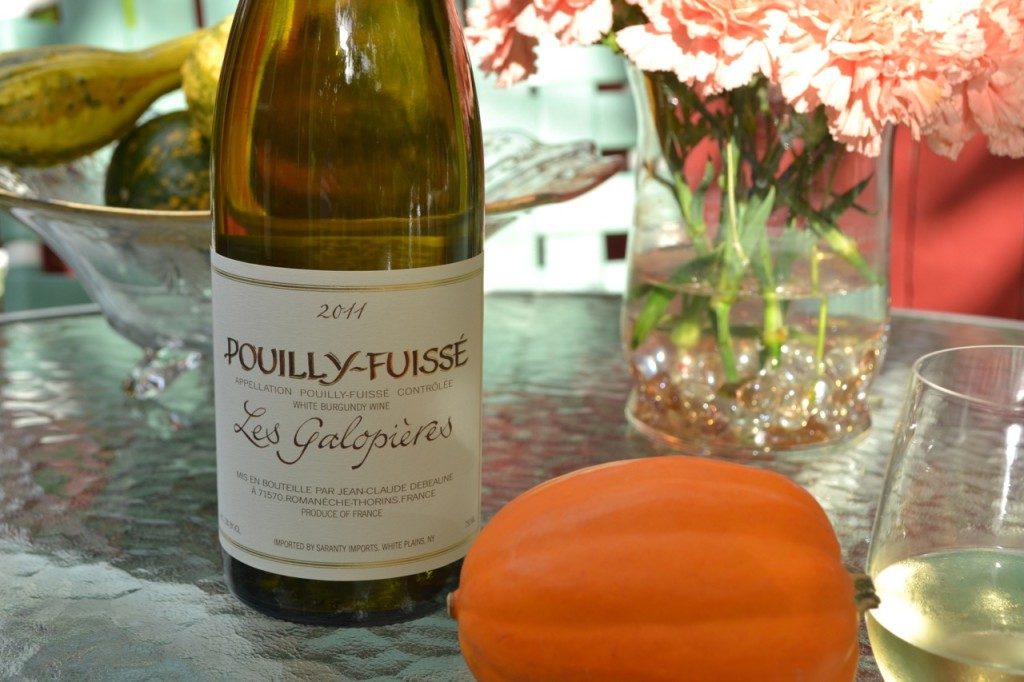 Chardonnay is a grape grown the world over. The wine can be lean and mineral driven, tropical fruit focused, or full of apple and pear 'tree fruit' flavors. The French styles of chardonnay are typically less focused on the burst of fruit flavors you'll find in California wines. Additionally, if there is oak used to age the wine, it's much more subdued than it's California cousins. Pouilly-Fuissé is an appellation (AOC) for white wine in the Mâconnais subregion of Burgundy in central France. Pronounced Poo-Wee Foo-Say, Pouilly-Fuisse only permits chardonnay to make wine bearing the AOC's designation. Though there is often oak aging involved with these wines, the $20 DeBeaune Les Galopieres Pouilly-Fuisse 2011 is unoaked. A lean, crisp white wine with flavors of green apples, minerals, and a beautiful finish of spice and smoke, this is a perfect all around wine for Thanksgiving. It will work nicely with your appetizers, your vegetables, your turkey and even your ham.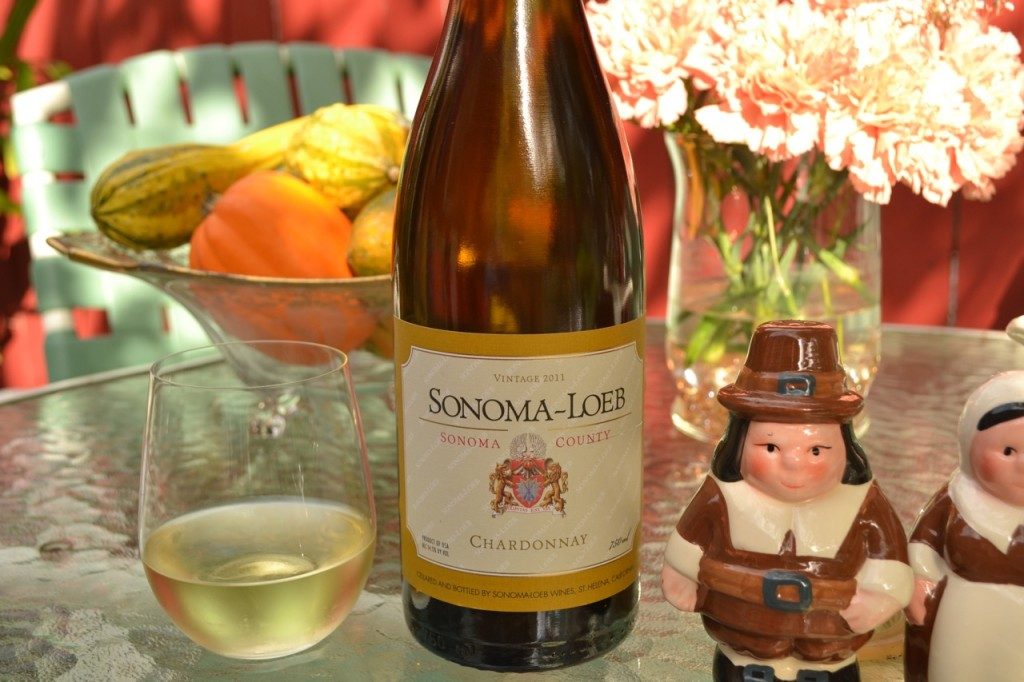 Another great $20 white wine selection is the Sonoma-Loeb Chardonnay 2011. A perfect wine to pair with ham, turkey, potato and stuffing, this oaked chardonnay has notes of vanilla and creme brulee, with a dominant fruit flavor of pear. There is a soft smoke and spice on the finish, but all of the flavors are balanced and none overwhelms the others.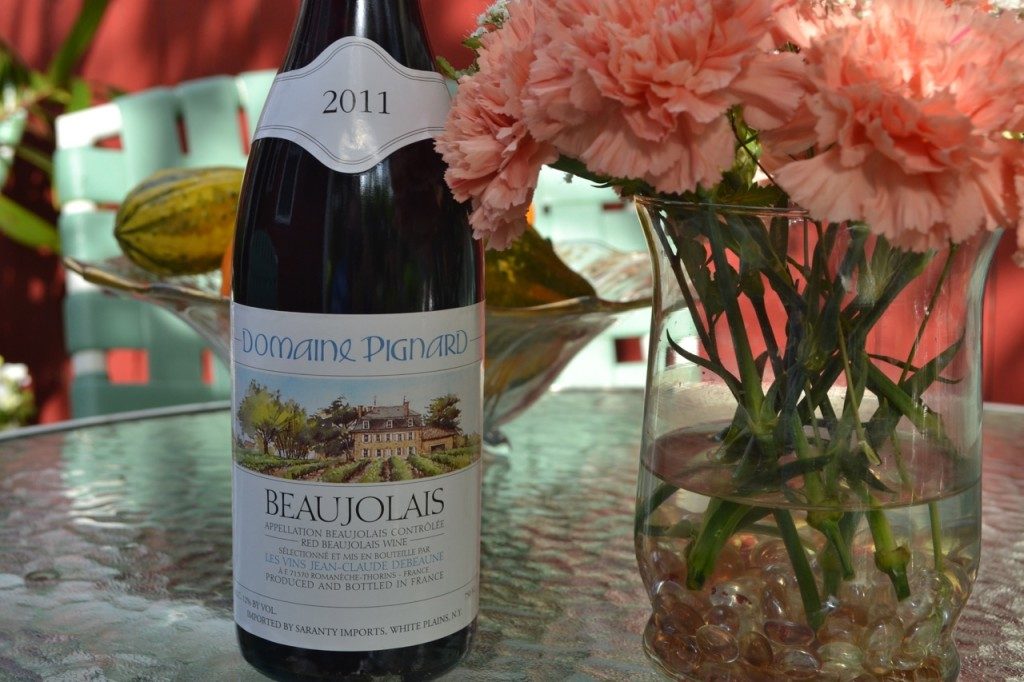 Beaujolais is not a revolutionary wine pairing idea for Thanksgiving. There is no doubt you've heard of Beaujolais Nouveau. However, it's not the best expression of gamay, and it's more a marketing ploy than anything else. It is not a wine I recommend or partake in. However, gamay grapes make fantastic wines, and the Domaine Pignard Beaujolais 2011 is a steal at $10. An easy drinking, fruit forward red wine, the DeBeaune Domaine Pignard Beaujolais is a great idea for Thanksgiving, as it will pair with fowl or meat. A soft palate, with flavors of dried fruits like blackberry and bing cherry, there's a hint of oak as well. There is good acidity, which makes it a great food friendly wine. I did also try a Cru Beaujolais, the Domaine Mont Chavy 2011 Morgon. Less fruity and more earthy, this was another great French wine under $20.
I'm not the first wine writer/sommelier to recommend Pinot Noir wine for your Thanksgiving meal. I do, however, try to find new and exciting options for you to try. Like Chardonnay, Pinot Noir is found the world over. This year, my pinot noir Thanksgiving wine comes from California and Oregon, to highlight two different styles. Forever Vineyards Pinot Noir 2012 is a budget friendly $11 option. A nose of fresh berries, the palate is a mocha and strawberry mix with a hint of spice. Pork and Pinot are a favorite wine pairing, but of course turkey will work perfectly.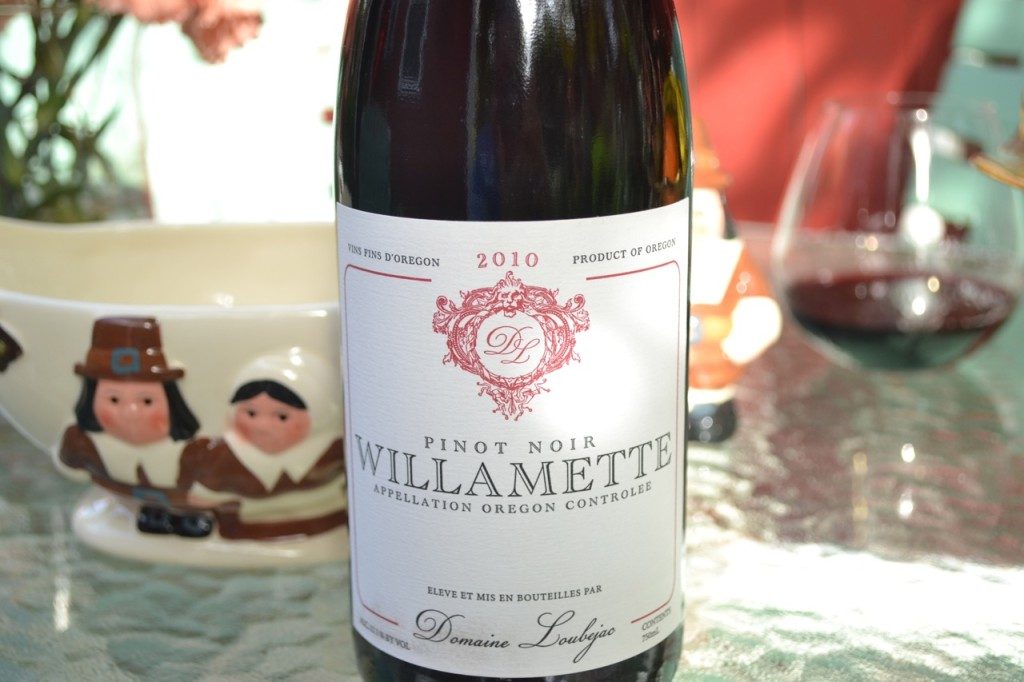 While tasting Clos Pepe Pinot Noir with winemaker Wes Hagen, he mentioned how Oregon winemakers are similar to their Burgundian counterparts. Domaine Loubejac offers a Willamette Valley Pinot Noir for $18 that certainly reminds me of French Burgundy. Dried strawberry and raspberry, with a nice spice on the mid palate and finish, the Domaine Loubejac Willamette 2010 has great acidity and is very food friendly. Your Thanksgiving turkey or ham will enjoy this wine. Feel free to pick up a bottle of Wes Hagen's Clos Pepe 2009 Pinot Noir as well. At $54, the Clos Pepe 2009 is a well made red wine that will work perfectly with your 2013 Thanksgiving, or sit in your cellar and age nicely until 2010. I'll feature the 2010 Clos Pepe Pinot Noir in an upcoming article.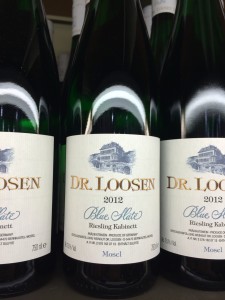 I don't drink a lot of riesling. It's not that I don't enjoy it, and I've tasted a few German Rieslings this year that I really enjoyed. I just don't reach for them frequently. I've recommended the wines from Dr Loosen previously, and will again say that riesling is a great Thanksgiving wine selection. The Dr Loosen Dr L Riesling is a bargain at $12. A perfect wine pairing for ham, turkey, fruit and cheese, the Dr L has fresh apricot and peach flavors with a very subtle minerality through it. For a more mineral and slate focused palate, the Dr Loosen Blue Slate (pictured left) is an excellent riesling selection as well, and cost only $22. It has enough white peach fruit and floral flavor to balance the flinty minerality that is typical from blue slate soils the vines are planted on.
We have already mentioned nine, well ten wines to serve with your Thanksgiving meal. However, I recently participated in a tasting of Bordeaux Superieur wine under $15 that had some real great selections. These samples were the second part of the Planet Bordeaux wine series I had previously participated in. You may think a merlot from Bordeaux would be too overpowering for your Thanksgiving meal. However, the Les Hautes de Lagarde Bordeaux is bound to change your mind.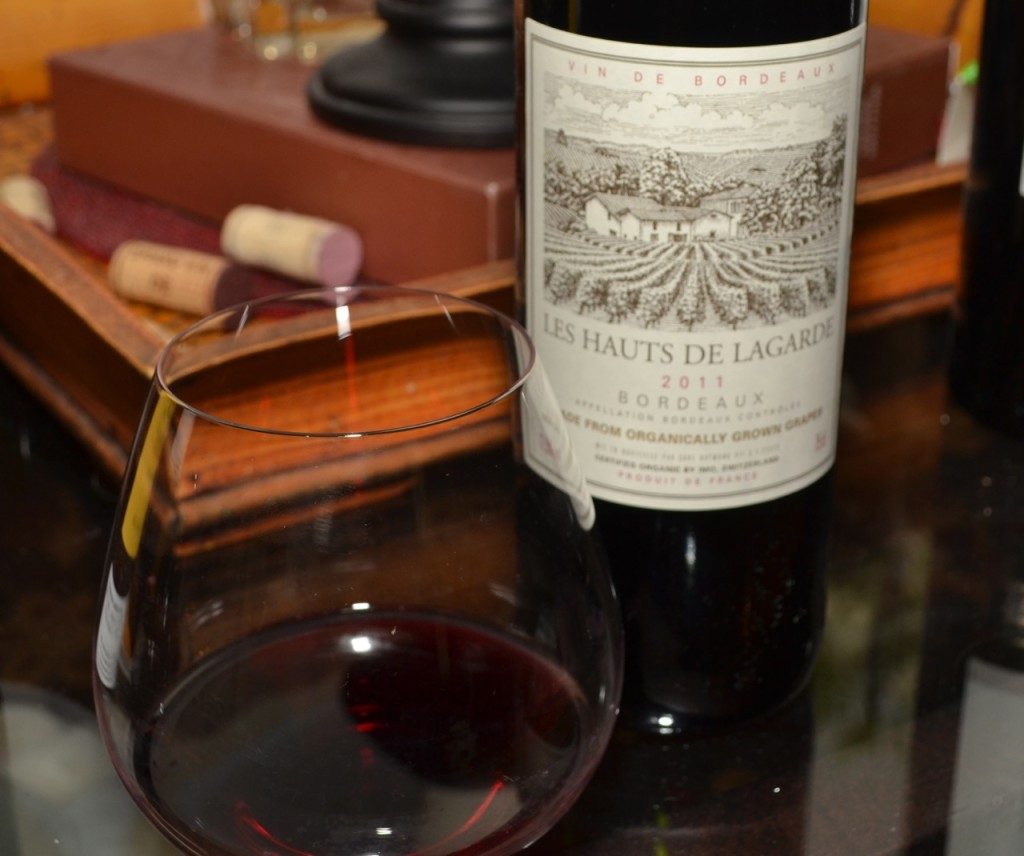 I'll feature the entire six wine Bordeaux tasting in a future article, but the Les Hautes de Lagarde Bordeaux 2011 was my favorite of the flight. An organic Bordeaux red wine that cost only $12, the Les Hauts de Lagarde is a blend of 65% merlot and 25% cabernet sauvignon. Flavors of blueberry and black currant with nice oak integration lend themselves to this soft, elegant red wine. There was a hint of spice on the finish that brought all of the flavors together nicely. A perfect wine to pair with beef, lamb, veal and pasta, it was light enough to enjoy with turkey, stuffing, and the rest of your Thanksgiving meal. As a side note, we decanted this wine for about 1 1/2 hours.
There are a few tips to keep in mind when serving these wines
Serve your white wines chilled, but not ice cold. Serving wine too cold mutes the flavors
Serve your red wines SLIGHTLY chilled. Room temperature for red is about 60 degrees, not your typical 75 house temperature
Decant your red wines for at least 30 minutes before serving. Chill it in the fridge for 30-40 minutes, then open and leave on the table 30 minutes before meal time
Don't be afraid to decant your white wine. They'll open up with a little air. Just keep them cool, perhaps in an ice bucket while doing so. Simply pull the cork and leave them open 15 minutes before serving.
I purchased all of the wines mentioned today, with the exception of the Les Hauts de Lagarde and the Clos Pepe Pinot Noir, which were media samples. They were all found easily, and you should be able to pick up one or more for your own party.
—Chandon Brut – Publix & Total Wine $13
Chateau Megyer Tokaji Furmint – Total Wine $12
DeBeaune Pouilly-Fuisse – Total Wine $20
—Sonoma Loeb Chardonnay – Publix & Total Wine $20
Domaine Pignard Beaujolais – Total wine $10
Forever Vineyards Pinot Noir – Total Wine $11
Domaine Loubejac Pinot Noir – Total Wine $18
Dr Loosen Dr L Riesling – Publix & Total Wine $12
Les Hautes de Lagarde Bordeaux – Whole Foods $12
Cheers to you and your friends and family this Thanksgiving season. I'd love to hear what your favorite wine is this Thanksgiving, and what dish you enjoy it with. Just leave a comment below!