Thank you all for entering the Harry & David Cheese & Salami gift basket giveaway. It was awesome to be able to share the delicious treats I was able to sample on my media trip. Rebecca Graham was selected at random using random.org's third-party random drawing program, and I'll be excited to hear her thoughts on the delicious gift. I'll also talk about some wine that will pair with the delicious treats in an upcoming article.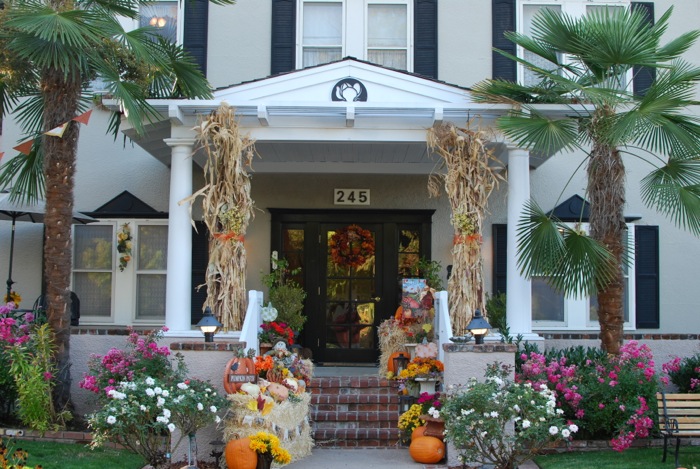 The Harry & David media tour starts with 12 bloggers meeting at the Jacksonville Magnolia Inn, a fantastic Bed & Breakfast in Jacksonville, Oregon. We sat around and enjoyed each other's company and of course, some great Oregon wine.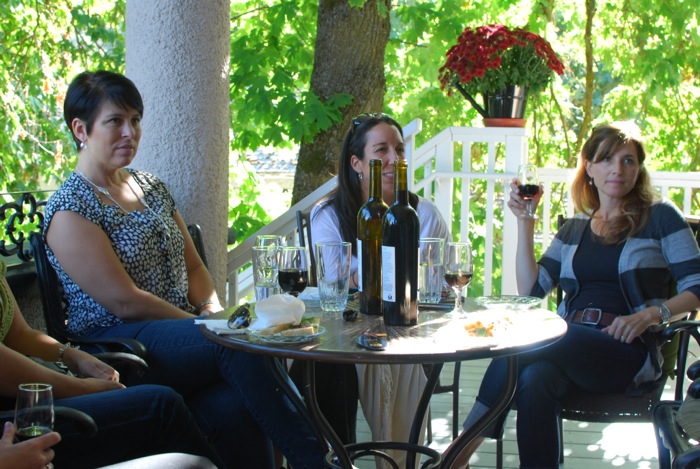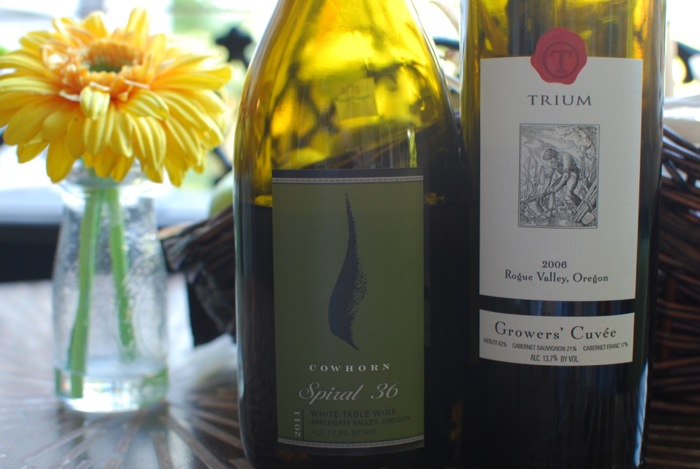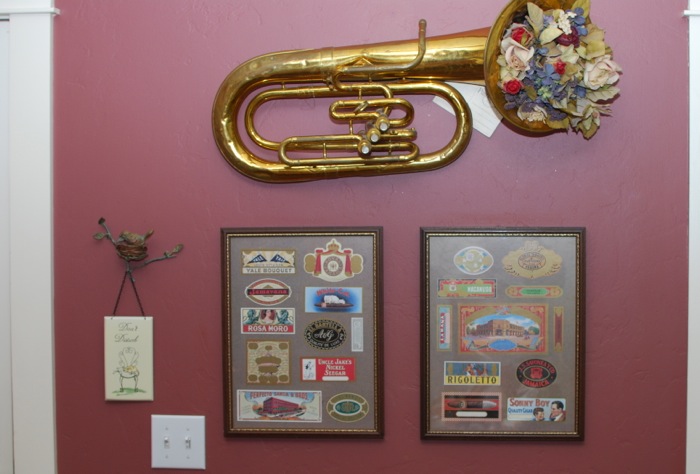 My room had a great "Manly" feel to it with the cigar band photos and the various musical instruments. The flowers would have made Robin happy.
Our first night in Oregon, we went over to Sandy Coughlin's home for dinner. Sandy and her husband Paul were amazing hosts, and put on an absolutely wonderful welcome meal for us. The evening was capped off with their very talented daughter playing the violin for us. It was a captivating moment.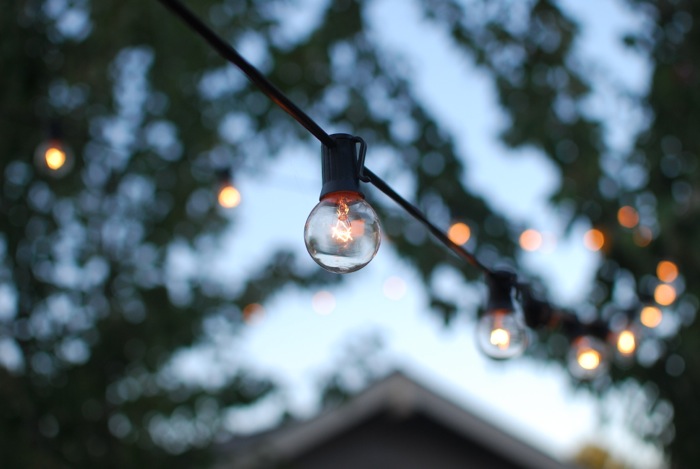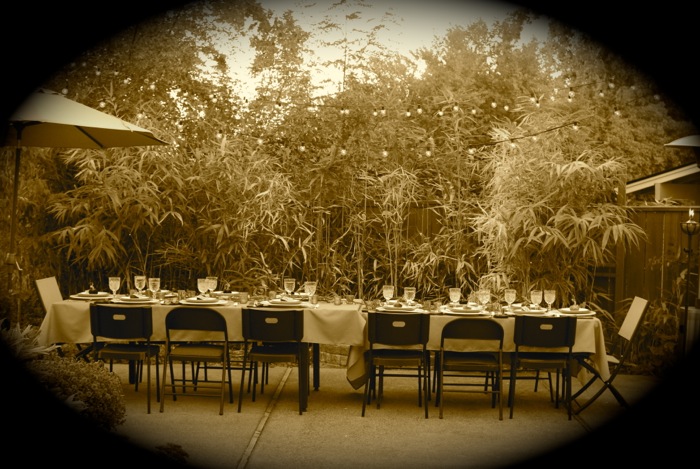 Sandy used a number of Harry & David products, all of which were fantastic. She also used a few of their new "Easy Entertaining" items, including the lobster risotto, which was superb. It was so good, that we've decided to place an order of several of the items for our Thanksgiving dinner. Of note, the Crab Quattro Formaggio mac and cheese was to die for.
Sandy made a great appetizer with Harry & David Royal Riviera Pears, Sweet Potato Butter, Goat cheese and flat bread. It was delicious!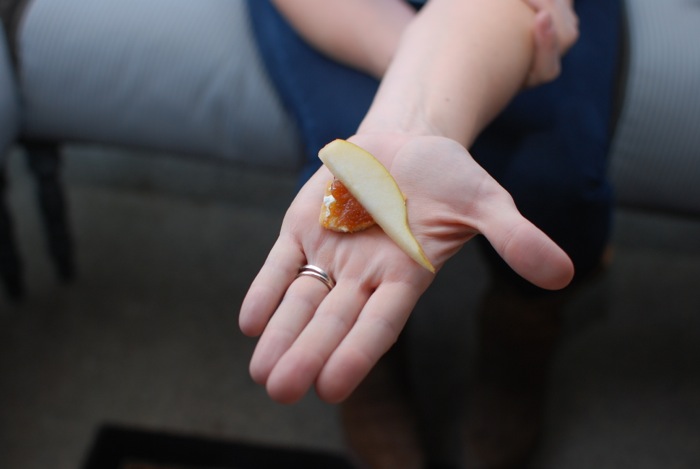 Our next day started with a tour of the Harry & David Royal Riviera pear orchards. Orchard Director Matt Borman spoke to us about everything from the method Harry & David uses to graft the pear trees on to quince rootstock to maintain a reasonable tree height, to the use of gravity flow and reservoir water to irrigate the orchards. The views were spectacular, as was the fruit!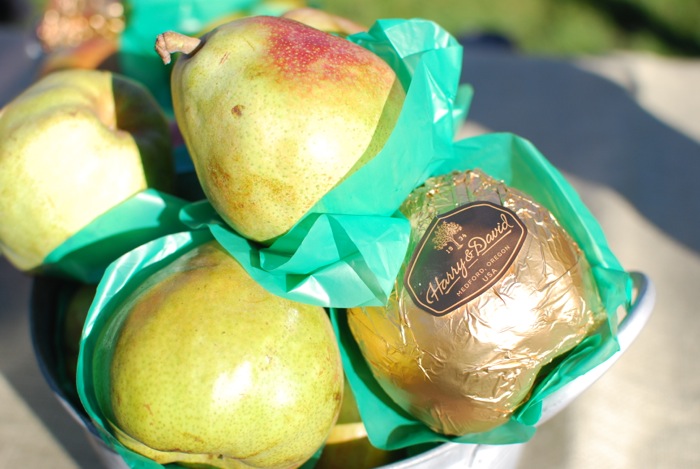 A few fun facts about the Harry & David orchards:
There are 40 degree temperature swings during the Royal Riviera pear growing season
These pears are winter harvest, unlike Bartlett pears which are summer harvest
There is a team of 300 people that hand harvest the 14,000 tons of Royal Riviera pears annually
The quince rootstock that the pear trees are gown on limit their height to about 8 feet
The Harry & David team puts out about 1,300 bee hives annually
The next day we had the opportunity to tour the Harry & David operations. From their chocolate factory (and yes, Charlie is in the chocolate factory) to their production lines to their basket assembly lines, Harry & David was a high quality shop through and through. Of all the things that I was impressed by, the longevity of employees was remarkable. Two of our tour guides had 25 years with the company, and during the visit we watched a 50 year employee be celebrated by their coworkers.
A few fun facts about Harry & David treats
Tankers deliver 40,000 pounds of liquid chocolate to Harry & David each week
Harry & David uses 4-5 million pounds of chocolate a year
They make their own chocolate for Harry & David gifts
The team at Harry & David works hard to deliver quality gifts to their customers every day. It was a lot of fun to meet the people behind the company, and have a back stage pass to all the delicious goodies. I've been a long time customer of Harry & David, and this sponsored media trip strengthened that relationship. There is no doubt Harry & David will be on my holiday table this year.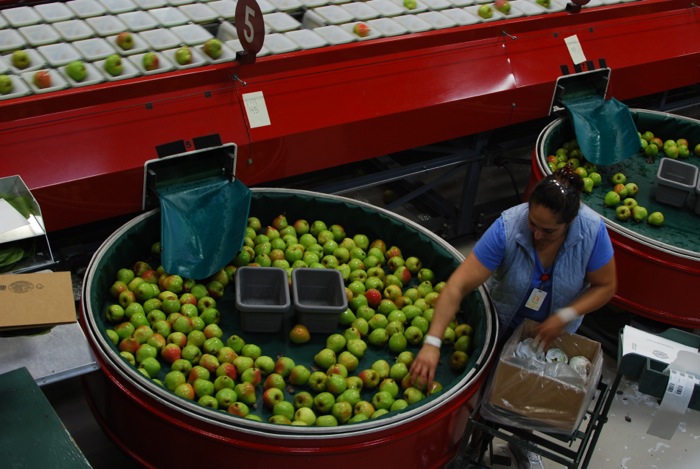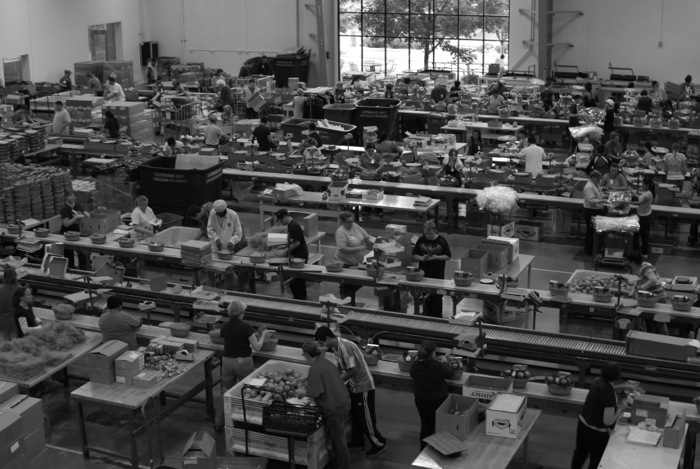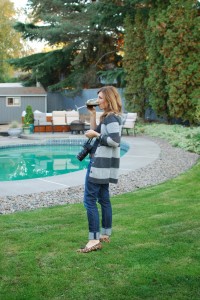 We had some great Oregon wines during this trip, aside from the new line of Harry & David wines. I did not take many tasting notes, but a few that we sipped on are:
Cowhorn 2011 Spiral 36 – white wine blend of viognier marsanne and roussanne
Trium 2006 Grower's Cuvee – red wine blend of merlot, cabernet sauvignon, and cabernet franc
Brandborg 2011 Gewurztraminer
Slagle Creek 2008 Farmstead Red – red wine blend
Domaine Paradox pinot noir
Dr Bergstrom 2008 Late Harvest Riesling dessert wine
Merrill Cellars Cotes du Rogue Blanc 2010. 50% Viognier 50% Marsanne
Do you have a favorite Oregon wine? Have you tried any? Let me know below!