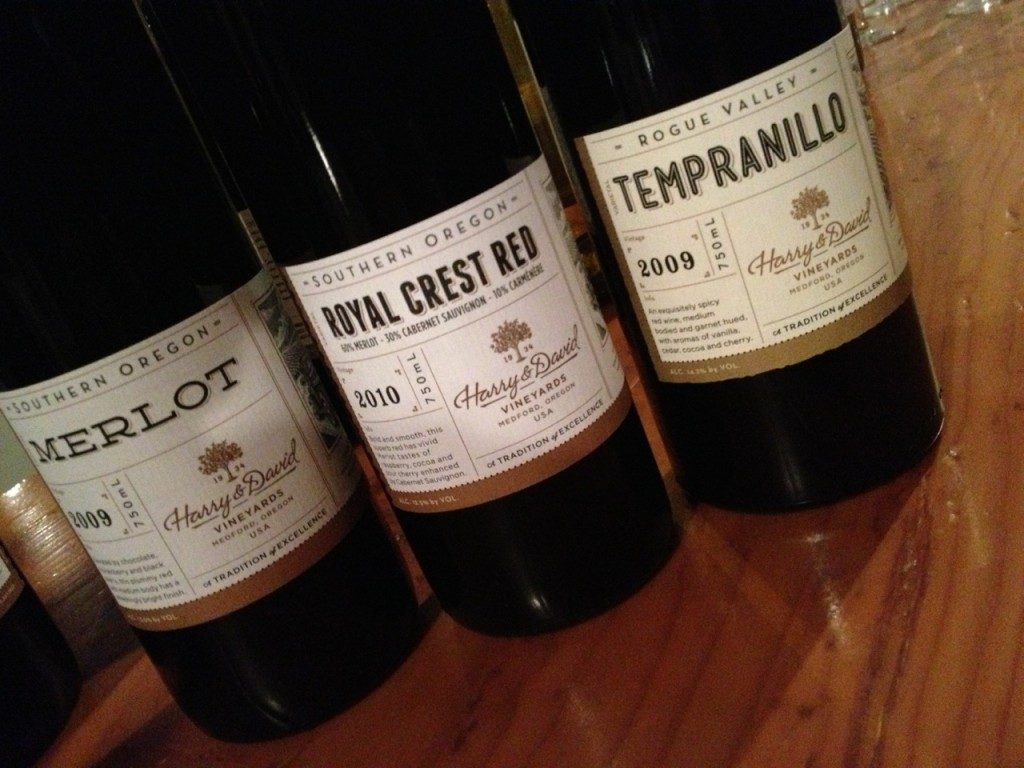 The air was thick with the scent of fermenting grapes. The heady aroma of yeast working it's magic entranced me from the second I stepped off the bus. The building's cold, dimly lit exterior could not shroud the fantastic things happening inside it's walls. Inside Pallet, Linda Donovan's new custom crush facility in Medford, Oregon wine was being made, and I had to have some. A new partnership, Linda was making wines that will be exclusively available from premier gift company Harry and David.
Long known for their high quality gifts of fruit and food, gift giant Harry and David is poised to enter the wine business. Their brick and mortar retail stores actually carry an impressive selection of wines. A recent media trip to Medford, Oregon had me browsing in-store bottles ranging from Oregon locals J Christopher and Ken Wright, to various producers from Chateauneuf-du-Pape. While you are already able to order gifts of wine from Harry and David, this is the first time the company is putting their name on a bottle of wine.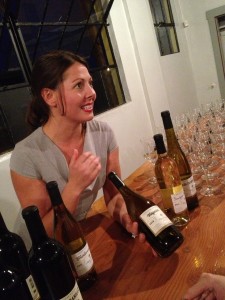 The Harry and David wine collection currently consists of 9 wines. All of the wine comes from Southern Oregon, with a focus on the Rogue Valley. Future vintages will focus on even more narrow appellations in the southern Oregon wine region, including a single vineyard offering from Illinois Valley. The Harry and David wine collection consists of sauvignon blanc, chardonnay, viognier, and gewürztraminer as white wine options. The red wines in the collection are pinot noir, merlot, syrah, tempranillo and a blend called Royal Crest Red. The Harry and David Royal Crest Red wine is a blend of 60% Merlot, 30% cabernet sauvignon and 10% carmenere.
During a sponsored press trip I had the opportunity to taste most of the Harry and David wine collection at a fantastic media dinner held in Linda Donovan's new custom crush facility, Pallet. Located in Medford, OR, Linda purchased an old commercial building that was in a state of disrepair. Putting a lot of work in to the building, including pouring new concrete ramps and patching up holes in the floor, Pallet boasts over eight fermentation tanks, and a fantastic new press that was pressing the 2012 vintage of riesling during my visit. Linda consults with a number of wineries and has a beautiful barrel room for aging the wines of both Harry and David and her other clients.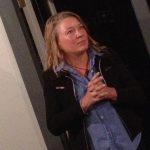 The Harry and David wine collection will be priced from $15 to $30, and should be available online in early 2013. Winemaker Linda Donovan captures the terroir of Southern Oregon and the Rogue valley by focusing on grape varieties that do well there. The wines should be nice to sip on alone, or pair with foods. For the launch dinner, Harry & David's Chef Tim Keller used many of the company's soon to be released Easy Entertaining ready to serve dishes to pair with the wines. Some highlights included the Easy Entertaining Chardonnay Turkey with crisp apples and toasted hazelnuts, and a Bellini topped with Steelhead salmon and pickled creme fraiche. Tim was preparing these dishes for 13 food and wine writers, and did a great job impressing us with his creativity using the ready to eat Easy Entertaining meals Harry and David will soon offer.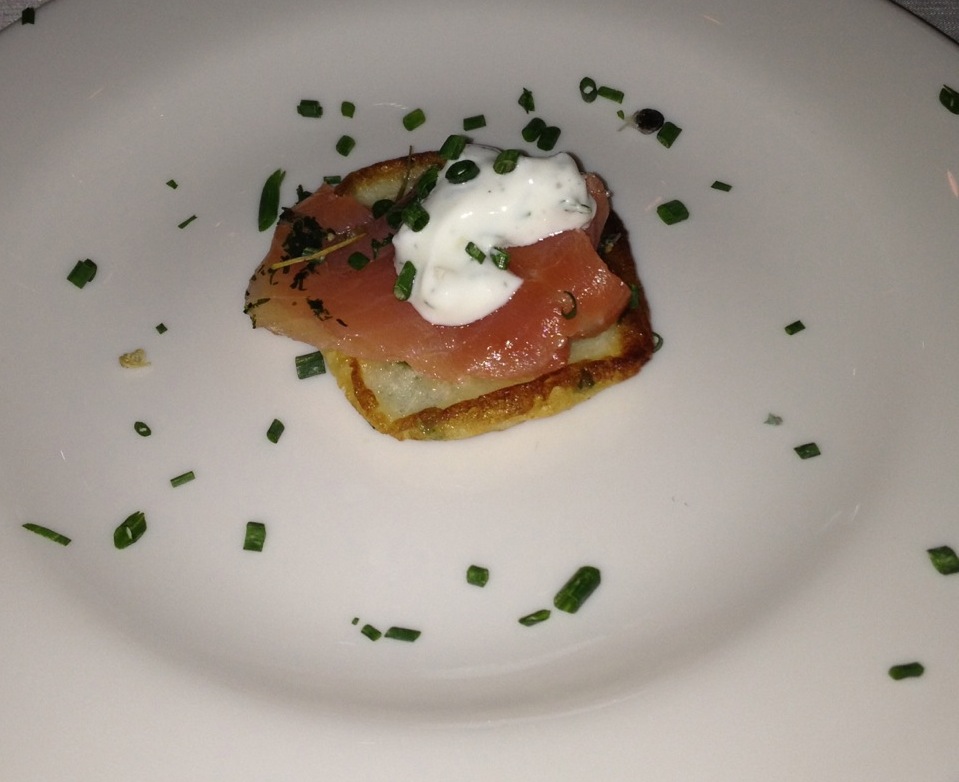 The wines were practically barrel samples, bottled a scant few weeks ago before our dinner. The company will be sending me samples to taste and discuss in the near future, but there were two Harry and David wine collection standouts for me. For only $15, the sauvignon blanc had a nice melon and orange citrus nose, with a great orange citrus palate, balanced with a little green herbaceous note that offered some depth without being very prominent. The second standout is the $20 Pinot Noir. A very nice expression of what the Southern Oregon wine country has to offer, this wine had a palate of nice red berries, but not over ripe jammy fruit. It was balanced nicely with spice and smoke from the oak aging.
As a long time customer of Harry and David, it's nice to see them offer wines that will showcase the terrior of Southern Oregon. They already offer gifts of fruit, cheese and food from the Pacific Northwest, and it's only logical that they offer wines from their home. Look for tasting notes and pairing ideas in future articles, including my using the Harry and David Mushroom soup mix to pair with… Well, just come back soon!