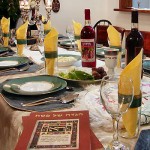 For years my Jewish friends have been conditioned to drink the "foxy" concord grape wine pumped out by the Manischewitz company during the holidays. During a recent CBS12 WPEC TV segment, while bringing some well made wine for Passover Seder to your attention, anchor Ben Becker asks "Why no love for Manischewitz"? Drink it if you like, but I'm here to offer freedom from the slavery to  high octane grape juice with two more Kosher for Passover wine selections.
I recently received samples from Backsberg Estate Cellars , which was founded by  family of Jewish refugees from Lithuania in 1916. Backsberg is located in Paarl, a town in the Western Cape province of South Africa. Today, the Back family owns 110 hectares of vineyards located at the slopes of the Simsonsberg Mountains. These vineyards are dedicated to the production of their traditional line, as well as the kosher wine line. Both of the wines below are 100% Kosher Mevushal (pasteurized) and are made under the certifications of the Cape Town Beth Din and OU (Orthodox Union) of the United States.
Backsberg has become the first wine producer in South Africa and one of only three in the world to gain Carbon Neutral status using carbon sequestration. Carbon sequestration is a process of removing carbon from the atmosphere and depositing it in a reservoir. The Back family is committed to preserving the environment through tree planting, conversion to bio fuel, and other initiatives including lighter weight bottles. They are not only stewards of the land, doing their part to ensure the next generation can enjoy the land, they are also humanitarians. In the wake of recent natural disasters they are participating in a program called ShelterBox, which provides emergency supplies and tents to people in need. A good family making good wine.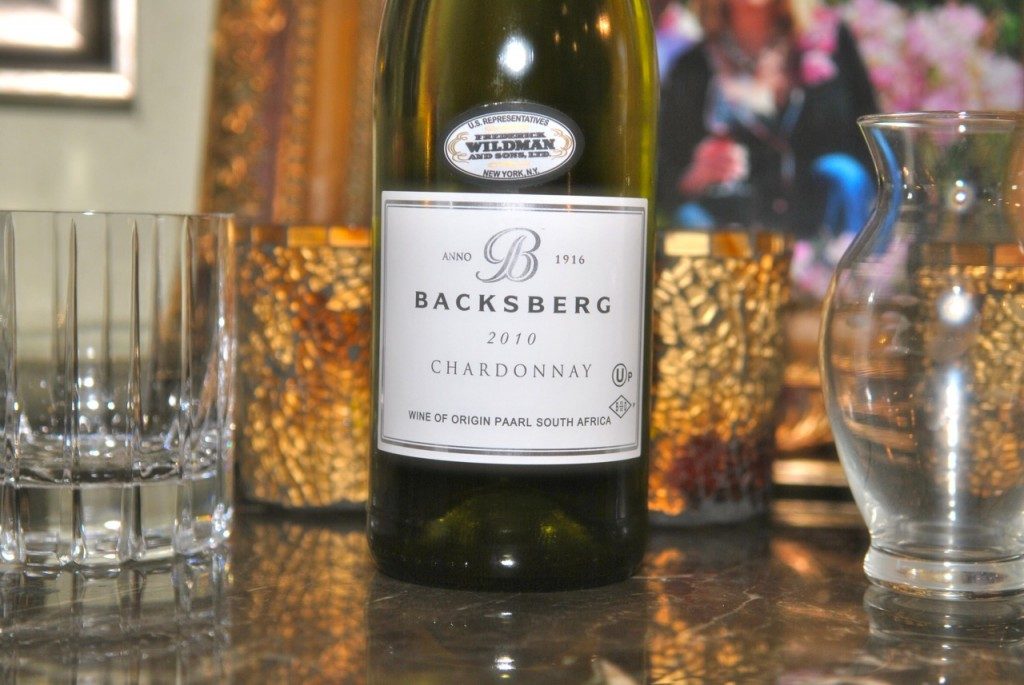 The first selection is the Backsberg Kosher Chardonnay 2010. This wine definitely benefited from some aeration and time to open. As soon as it was uncorked, the nose was buttered popcorn. However, after just a few minutes of swirling and aerating, nice tropical notes developed on the nose. The palate was crisp, with great fruit. Pears on the attack, and a mid palate that was a little buttery and a finish that was a bit spicy and toasty.  It has a short finish, but some residual spice lingers. Interestingly, there is no oak on this wine, so the spice and toasty notes are a characteristic of the grape and where they were grown, rather than the barrel process.  Again, with time to open, more tropical notes came through on the palate, and for $14 I would recommend the Backsberg Kosher Chardonnay 2010 for any time, regardless of religious persuasion.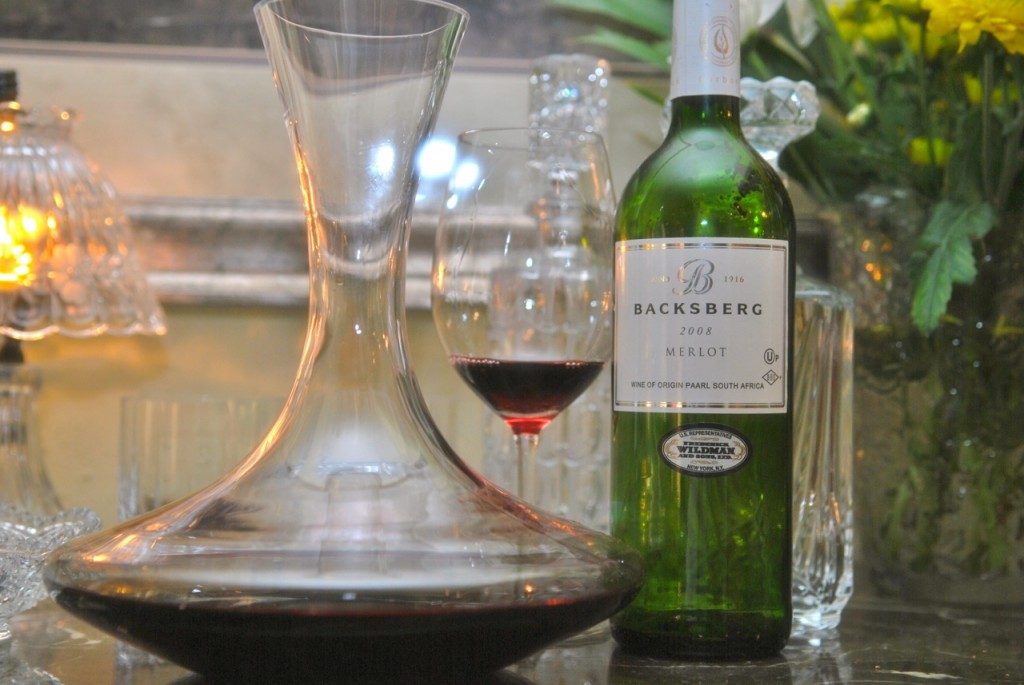 For a red wine option the Backsberg Kosher Merlot 2008 is right on the money. Again, for just $14, this wine is perfect for anyone, anytime, kosher or not. The bouquet was rather tight, showing a little dark fruit. The palate showed restrained black fruit up front, with a nice mid-palate transition to a finish of woody smoke and some pepper spice. The wine has nice integrated tannin, not overly dry, this will rock with your brisket, lamb shank, or any other roasted meat meal.
Backsberg has a large line of wines, and I'd love to hear if you've had any of them. Kosher or not, Backsberg should find it's way into your glass.