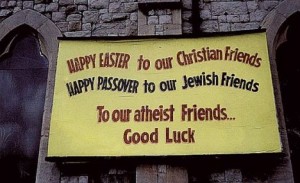 Easter and Passover are on their way, and that means family will be getting together to celebrate the holidays. Whether your family has a tried and true menu, or likes to change it up year after year, having the right wine on the table makes everything better. Recently, I brought four wines to the CBS12 WPEC station as recommendations for your holiday celebrations.
The segment starts with two kosher for Passover wines. There is not a tremendous difference between kosher wine and non kosher wine. In general, because kosher wine is used in the Sabbath blessing, as well as holidays, it can only be handled by Sabbath observant Jews. Additionally, no animal products can be used in the winemaking process, such as gelatin or egg whites to fine the wine (remove particulates). The difference in Kosher for Passover versus Kosher wine is that they make sure no grain yeasts are used, since during Passover Jews do not eat any grains (no bread, for example). That's it, otherwise, it's fermented grape juice, just like any other wine. I've discussed kosher Chardonnay previously, and compared to a non-kosher chardonnay.
The first wine in the TV segment above was Hagafen 2008 Chardonnay from the Oak Knoll District of Napa, California. This wine retails for $20, and is a nice Napa Valley chardonnay at this price. Irit and Ernie Weir founded the winery in 1979 with their inaugural vintage in 1980. With a total production of only 8,000 cases annually, they produce small batches of various wines including merlot, cabernet sauvignon, zinfandel, chardonnay, and riesling. Their wines are well made, and for this segment I tasted the merlot, cabernet and chardonnay. I selected the chardonnay as I thought it offered a nice rich and full mouth feel, having good pear fruit with the toasty spice from the oak aging. This wine sees malolactic fermentation, which gives it that rich mouth feel, often associated with a buttery quality, and a little oak which gives it the buttery taste, as well as a little spice. This wine will pair well with the appetizers, as well as any lighter fare served at the Seder such as chicken. For the record, the name is pronounced Ha-Ga-Fen, not Hag-a-fen as I said in the above TV spot. Clearly, my Hebrew needs as much work as my French and Italian. In the Hebrew prayer over grape juice or grape wine, the ending words "p'ri hagafen" translates to Fruit of the Vine.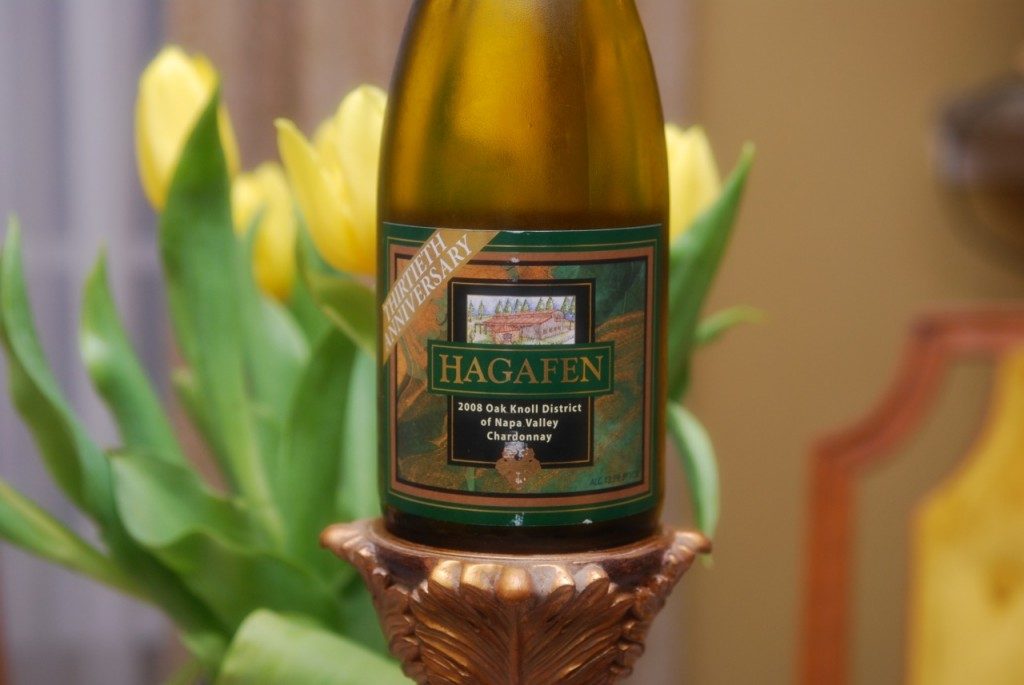 For a red wine option, I selected the Baron Herzog 2007 Cabernet Sauvignon from Central Coast, California. The Herzog family has a long history of wine making, dating back to Philip Herzog making wine for the Austro-Hungary court more than 100 years ago. Emperor Franz Josef enjoyed the wines so much, he made Philip a Baron! During World War II, Philips grandson Eugene hid the family from the Nazis by moving them around the Slovenian countryside, and at the end of the war came out from a false wall in a friends shed to reclaim his family's winery. Three years later they were driven from their home, and in 1948 arrived in New York. Eugene toiled in a small store front making kosher wine from Concord grapes, and instead of being paid for some of his work, was given shares in the company. All of the other owners eventually gave up their shares, and in 1958 he became the sole shareholder. They renamed the company Royal Wines in deference to grandfather Philip, and turned the company into a success. They moved out to California, expanding in 1985, with a focus on making high end quality wine under two labels, Baron Herzog and Herzog Wine cellars.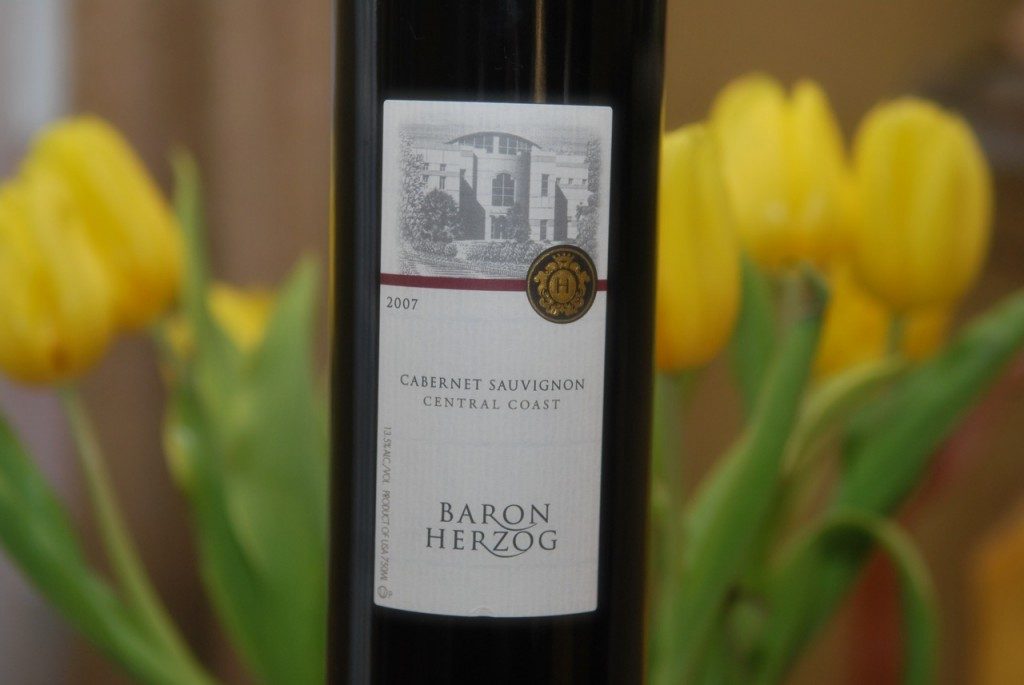 The Baron Herzog 2007 Cabernet Sauvignon is made mostly from grapes sourced from the Paso Robles wine region. It's aged 18 months in stainless steel, which helps retain the fruit notes. The nose of the wine has bright raspberry and red fruits, which soften as it opens up. This is a very California wine, showing more fruit than earthy or leathery notes. While a tad dry and mild tannins, the round fresh fruit translates from the nose to the palate. It will pair nicely with your Passover Seder meal, whether that includes brisket, lamb shank, or some other roasted dish. For $13, it's a nice California Cabernet, Kosher for Passover or not.
There were plenty of other Kosher for Passover wines I could have selected. I tasted the Ben Ami Chardonnay and Merlot, and while both were a bit on the lighter and easy drinking side, they'd make a fine showing at your Passover dinner. I also tried the Hagafen Merlot and Cabernet Sauvignon, which showed a bit more earthy and leather notes on the palate than the Baron Herzog. Any would make a fine showing at your meal. While selecting a Kosher for Passover wine requires a little work, visiting Total Wine will help make that work a bit easier. They've got a tremendous selection of Kosher wines, including other US made wines as well as Israel made wines. They've also plenty of wines to select for Easter. Selecting a wine for Easter isn't as restrictive as Passover, so the field is wide open. For Easter, I selected two Argentinian wines for the TV segment, and think for the price, they offer great quality, though they aren't Kosher for Passover.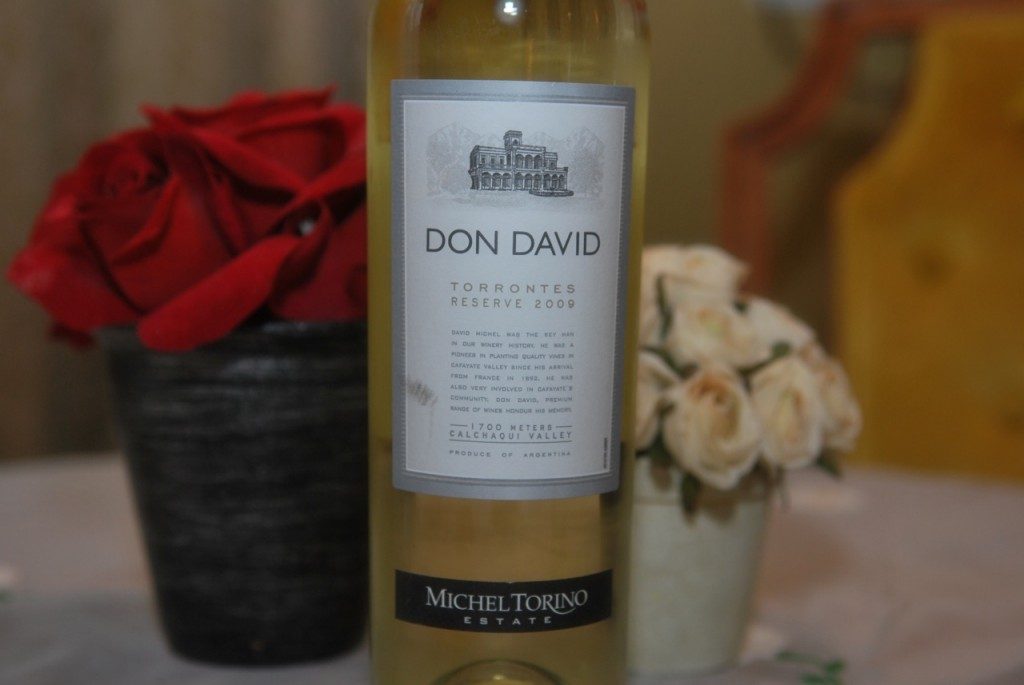 With about 1,500 acres of vineyards 5,500 feet above sea level, the Michel Torino Estate is a key player in the Cafayate Valley of Argentina. The winery was founded in 1892 by brothers Salvador and David Michel, and they produce a wide variety of wines from a malbec rose to cabernet sauvignion to pinot noir and more. In the TV segment, select the Don David Torrontes Reserve 2009 as a great white wine for Easter, and for $16, it's great any time. The nose of this wine is absolutely beautiful, with soft white flowers and a slight melon note. The palate shows some citrus and melon, and is light and quite delicious. It will pair well with chicken, sea food and shellfish, and as I mention in the segment, Thai food.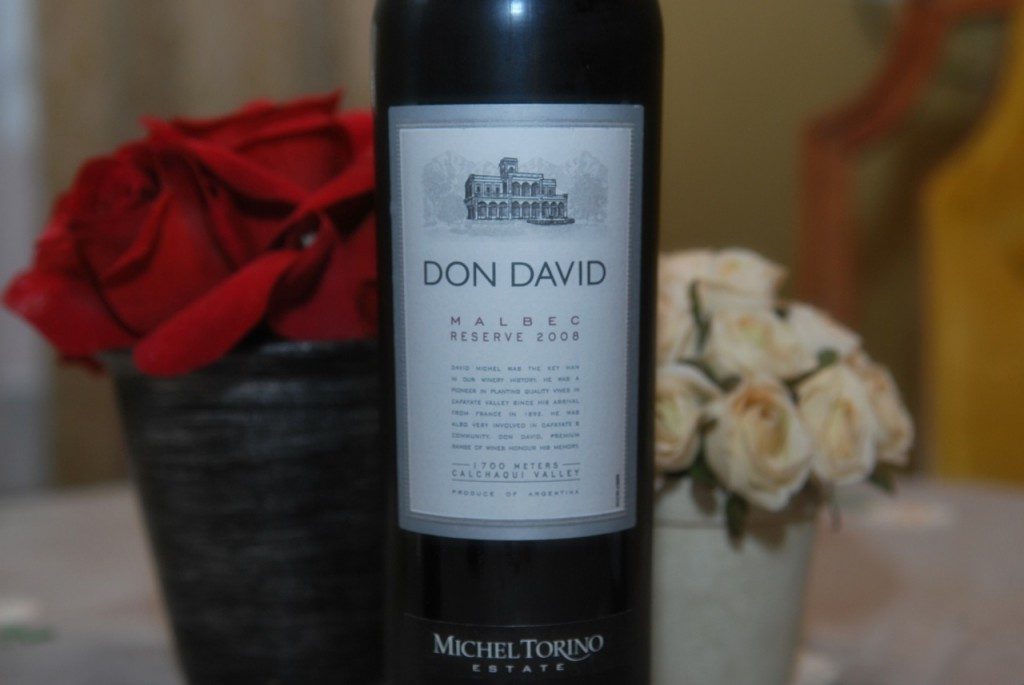 As a red wine for Easter, I believe the Don David Mabec Reseve 2008 will be a fantastic wine selection. Malbec is a versatile wine, and it pairs well with beef or lamb prepared almost any way, as well as ham, which covers most of the meats at traditional Easter meals. Without any decanting this wine has a palate of simple red fruit, with restrained earthy notes. As it opens, the palate is powerful fruit of red cherries and a little chocolate, and shows definitely a bit more new world with it's round flavor profile. The more this wine opens, the more dark the fruit gets, and the more complexities come out. With a price of about $15, it's not only worth making an appearance on your Easter table, it may be the best value wine you can get for the holiday!
Of course, everyone is looking for the best wine for Easter, and Passover, and I've given just a few selections here. I'll come back in a few days to offer some more Easter wine pairings, but I'd love to hear what you plan on serving this holiday season. Easter or Passover, what's in your glass?