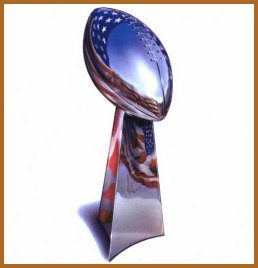 With the Superbowl approaching, everyone's planning their party snacks and drinks. There'll be a lot of beer poured, and I'll partake for sure. However, I'll be visiting the good folks at CBS12 to talk about some nice wine selections for your Superbowl Party. I'll post the entire segment as soon as possible, but here are the picks, plus a few more.
I'm a big fan of all of the foods that are served at Superbowl parties! From ribs and burgers, to hot wings and quesadillas. The foods are usually fleshy and flavorful, and need a big, bold wine to stand up to them. For me, zinfandel gets the call for the first string at these parties.
I'm a big fan of Sobon Wines, and have spoken about them before. The first-string call for Superbowl Sunday goes to Sobon Wines Rocky Top Zinfandel. At just $16, there's no reason this wine shouldn't show up at your party. Great fruit flavors, berries and nice spice, it works amazingly well with anything you toss on the grill. That means your beef sliders, your grilled chops, or your steaks will taste even better with this wine. It's also big enough to stand up to grilled pork, like sausages. Toss some cheese and it catches it for a touchdown.  And those hot wings, they'll just be hotter with this great wine. Give it a shot!
Other Zins in the first string line up include a favorite of mine, Titus Napa Zinfandel. Big and bold, this wine will fight for every yard at your game. It'll work with the same foods, or on it's own. It's about $25, and worth every penny of that Superbowl salary. I've had the pleasure of meeting the Titus brothers, and they are not only working the same farm their parents did, their kids are in the picture. It's a family business, and one that tastes great!
Want another option for your Superbowl wine? Take a look at Ravenswood Zinfandel. There are a variety of levels, but the entry level Vintners Blend for $9 will kick your field goal. Fantastic for the price, I've served this with smoked ribs, steaks, and even prime rib. Yes, prime rib. You can find it at any grocery store or wine store, and you know you'll get a great bottle of wine for the sub $10 price.
Not a fan of red wines. I'm a lover of Riesling for parties. I think it's fruit forward flavors will go well with a bunch of things on the table. More importantly, I think it's a great compliment to hot grilled chicken wings. There are some GREAT rieslings available, from New York, Washington, and of course Germany. If you cant find the Dr Loosen Dr L in the wings post, look for almost any other riesling, and let me know how it goes.
Short and sweet, I'd love to know what you're drinking during Superbowl Sunday!