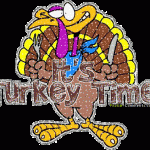 Wine Experts are bombarding you with the perfect Thanksgiving wine ideas right now. You'll see them on TV, you'll read about them in the newspapers, and probably get an email or tweet about them. While I did indeed visit Kara Kostanich and the folks at CBS12 here in West Palm Beach to talk about wines that you can serve with your Thanksgiving Cornucopia, I rather point out a few wines that go well with the various dishes you may find on your table this holiday season, and let you pick which one you believe is perfect.
Thanksgiving is about, well, giving thanks, whether it's for family, freedom, or the bounty we call our daily lives. It's one time a  year that everyone stops and takes stock of what they have, and celebrate with friends or family or strangers in doing so. That celebration often takes the form of a large meal, and undoubtedly some libations. For us, that libation is wine, and pairing wine with food is one of my favorite parts of the feast.  Food and wine pairing is intimidating for some, and fascinating for others. While some may break out into a sweat trying to pick a wine that will go with your steak, I always love pairing food and wine and coming upon one that reminds me of a waltz, two parties dancing gracefully together in close proximity. This short video will talk about three of the wines, and I'll have more information below about them, as well as three other options for you to choose from in another post.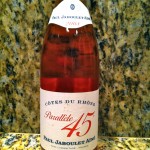 The first wine in the segment was Paul Jaboulet Aine Parallele 45 Rose, from the Rhone in France. This $15 wine is made from three different grapes, Grenach, Cinsault, and Syrah. It's light enough to have as an aperitif, but weighty enough to stand up to your cheeses, appetizers and even your main course, should you prefer rose wines. The nose is great strawberry with a light floral aroma. There is good acidity on this wine, which as I mentioned in the clip, lends itself to pairing well with food. There is a nice fresh fruit forward palate, strawberry and raspberry, with an almost citrus feel from the acidity. The finish is great white pepper and spices, and it balances the fresh fruitiness of the wine wonderfully.  As an aside, you pronounce Cinsault as San-Soh , not sin-salt as I mentioned in the video. Pair this wine with turkey or ham if that's what's on your table, as well as the various cheeses and appetizers you may have. Or, just sip on it and enjoy!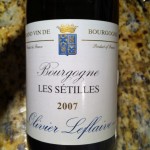 Next our holiday wine selection takes us to Burgundy, France, where we meet up with an Oliver Leflaive Bourgogne Blanc Les Setilles 2007, $20-25. Made from Chardonnay grapes, this Bourgogne Blanc is fermented in a mixture of 60% oak,10% of which is new, and 40% stainless steel.  What does that mean for you and your taste buds? You'll experience some of the vanilla and spice from the oak, but the pear and apple characteristics of Chardonnay will still shine. There is a harmony of crisp meets creamy in the mouth, and this becomes an exciting and versatile wine. Of course, this would go with your Turkey, but also your fish, fried shrimp or gator tail (hey, we're in Florida).  We did our tasting with roasted chicken and potatoes with rosemary and garlic, and it was fantastic.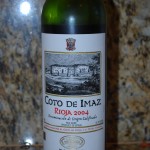 Finally we have Coto de Imaz Rioja 2004 Reserva. This red wine, made from 100% Tempranillo and aged 18 months in oak and another 24 months in bottle comes from Spain, and will certainly grace our holiday table this year. On it's own, it has flavors of dark fruit and leather, and is quite dry. However, when paired with beef, the palate was a silky indulgence of chocolate and coffee mixed with earthy flavors that just were amazing. For a $20 wine, there was great complexity that beckoned you to take another sip, and another bite, to discover what flavors would show next.  If your family has a beef dish, such as prime rib or perfectly grilled steaks, or perhaps serves roasted lamb, this is your go-to wine.
The three wines I discuss were all provided by the folks at Frederick Wildman, importers of fine wines. While they were indeed provided as samples, this in no way influenced what I spoke about on TV, or what I post here. I freely selected the wines, based on what I like and what I support, and there was no influence or pressure to do discuss them.
I leave you this something Richard Auffrey said quite well – dont be merely a glutton. Find ways to not only be thankful for what you have, but also to give freely to others. Regardless of how hard your year has been, or how difficult things may be for you, there is someone, somewhere, who could greatly benefit from whatever charitable act you can muster. Whether it's a monetary donation, articles of clothing, or your time at a local shelter or soup kitchen, someone needs what you have to offer. Please, offer it this holiday season.