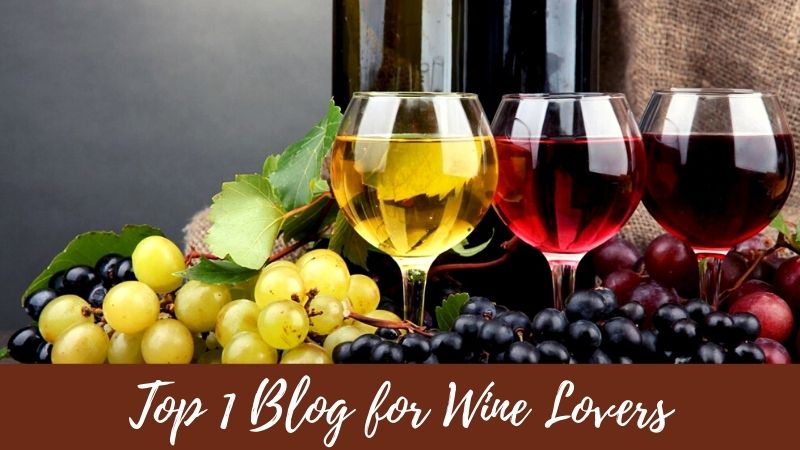 For beginners, wine is a complex and confusing subject, so choosing the right glasses is often not a priority. This site talks about wines, gives general recommendations for choosing the right drink and answers frequently asked questions.
History of wine
Wine is an alcoholic beverage obtained by the alcoholic fermentation of grape juice (alcoholic beverages based on other products – berries, fruits, vegetables, herbs and grains – are not considered wine).
To understand all the power of this seemingly simple word, let's turn to the history of the appearance of this "drink of the gods".
There is no exact data on where and when they first began to squeeze juice from grapes. However, a grape press was found in Damascus, which is about 8000 years old.
Man learned to get wine using wild grapes for his needs absolutely by accident – just by tasting grape juice fermented from the heat.
In ancient times, Syria, Mesopotamia and Transcaucasia were considered the main wine-growing regions. From there, the wine went to Egypt and Phenicia. In the 2nd millennium BC. Then it was brought to Greece, and soon it became what it sometimes happens now – the drink of the gods. Dionysus, the god of noble moisture, was revered no less than Apollo! "Even the power of the gods is not as great as the saving power of wine," said the god of healing Asclepius.
In ancient Rome, a wine was also considered a medicine, and besides, it was a medicine and a means of payment. If the Greeks mixed chalk or spices into the intoxicating drink, the Romans were able to breed such varieties of grape that the wine acquired an exquisite taste without any additives.
Over time and with the development of new territories, in particular with the campaigns of the Greeks in Italy and Gaul, they also brought their divine drink there.
What are the common types of wine?
To understand a wide range of wines, take a look at the classification according to different criteria (wine material, method of preparation, sugar and alcohol content, color). After reading this information, you will no longer be confused by the names found on bottle labels. Many types of wines can be combined into several groups that are easy to remember.
According to the juice used, wines are divided into grape, fruit, berry, vegetable, raisin, and multi-sorts.
Grape – made only from grape juice, during their production it is forbidden to use any other materials except sugar and aging in oak barrels;
Fruit – made from pear or apple juice;
Berry – made from garden and forest berries, cherries, apricots, plums and peaches;
Vegetable – for their preparation, they use the sap of trees (maple, birch), melons, watermelons, other garden plants (rhubarb, parsnips) and rose petals;
Raisins – raisins are used as wine material;
Multi-sorts – obtained by mixing different grape varieties. Multi-sorts of wines include blended and seepage wines.
According to some experts, real wine can only be made from grapes; and drinks made from berries, fruit juices or plants are not considered wine.
Further, it is advisable to distinguish types of wines by color. Depending on the time of fermentation and the grape variety, they are red, white, and pink wines.
Red – pre-crushed red grapes are used in the production technology. With long aging, these wines gradually lose their dark color.
Red wines include such famous brands as Bordeaux (a classic wine of Western France, served with roast), Cabernet Sauvignon (has a thick complex aroma, goes well with chicken and pasta), Chianti (a famous Italian aromatic wine, ideally combined with steaks and burgers), Beaujolais (a variety of young light wine), Merlot (an aromatic and thick drink for simple meals) and Pinot Noir (thick tart wine served with any dish).
Classic red
White – in most cases they are made from the juice of white grape varieties. If red grapes are used, then the skin containing dyes is first removed from the berries.
White wines include Sauvignon Blanc (has a herbal aroma and is served with fish), Chardonnay (brewed in oak barrels, perfect for light food), Chenon Blanc (has a spicy-sweet taste, it is served with vegetables and chicken ), "Gewurztraminer" (an invigorating drink served with spicy dishes and fish), "Riesling" (its taste resembles honey, combined with oriental dishes and veal), and Sauternes (thick sweet dessert wine).
Transparent white wines
Pink – to obtain a pink color, the grape skins are removed immediately after the start of the fermentation process. These wines are made from a mixture of red and white grapes, using the technology of making white wines.
Nice pink shade
The classification of wines by sugar and alcohol content implies their division into table, fortified and sparkling.
Table wines are dry (sugar up to 0.3%, alcohol – 9-14%), semi-dry (sugar – 0.5-3%, alcohol – 9-12%) and semi-sweet (sugar – 3-8%, alcohol – 9-12%).
Fortified wines are divided into the following types: strong (sugar – 1-14%, alcohol – 17-20%), semi-sweet dessert (sugar – 5-12%, alcohol – 14-16%), sweet (sugar – 14-20%, alcohol – 15-17%), liq-uor (sugar – 21-35%, alcohol – 12-17%), flavored (sugar – 6-16%, alcohol – 16-18%). Fortified wines include such varieties as "Madera", "Jerez" and "Port".
Sparkling wines – can have different content of sugar and alcohol; in the process of secondary fermentation, they are additionally saturated with carbonic acid gas. The most famous sparkling wine in the world is champagne.
According to the method of production, there are the following types of wines: sweetened, diluted, alcoholic, sparkling, and natural.
Sweetened – sugar or honey is added to enhance the taste, these are dessert, liqueur, and honey wines;
Diluted – fruit juice is diluted with water, these are petio, berry and grape half-wine;
Alcoholic – contain pure wine alcohol, which increases the strength of the drink;
Effervescent – carbon dioxide (cider and champagne) is added to the composition;
Natural – made from juice, the use of third-party substances is not allowed.
High-quality wines should be considered separately. They are produced only in favorable years for grape ripening from special high-quality varieties typical of certain geographic regions. Depending on the aging period, high-quality wines are divided into aged, vintage, and collection.
Aged – before spilling, they must be kept in stationary containers for at least 6 months, starting from January 1 of the next year;
Vintage – these are high-quality wines that are aged before bottling for at least 1.5 years for table varieties, and at least 2 years for dessert and strong varieties;
Collectible – after aging in metal containers or oak barrels, these wines are bottled and additionally kept in a wine storage for at least three years.
How to choose a good wine?
Do not believe the myth that you should only buy wine in specialized stores or abroad. Of course, the probability of finding exceptionally high-quality wines worthy of becoming a pearl of a collection in a regular store is small but not excluded. But a decent wine for dinner and friendly gatherings is sold in most of our supermarkets, the main thing is not to make a mistake in your choice. How to do it? Here are some tips.
Choose a mid-range wine
It is unlikely that a wine that is too cheap will be good – yet making it is not easy, and it requires costs from the producer. Plus, if the wine is imported, the price of the drink will include the costs of the importer. Expensive wine is also not worth choosing – most likely, you will pay most of its price not for the taste but for the brand. For example, in supermarkets, wines from Bordeaux are often sold at exorbitant prices. Customers know that these wines can be very good, and they take them without sparing money. In fact, a significant portion of Bordeaux wines are mediocre. They cannot be called bad, but it is definitely not worth that money.
The optimal cost of a bottle of wine in a supermarket is from $10 to $20.
Wines from different countries deserve attention
Not only Bordeaux, but other French wines can turn out to be average, as well as Italian ones, which are also very popular. On the contrary, those wishing to win their place in the world wine market in Australia, New Zealand, Argentina, South Africa and Chile are more often good at a relatively low price.
Attention to promotional wines and all shelves in the wine section
Merchandisers usually place expensive or stale goods on the shelves at eye level that need to be sold faster. The first wine you come across may be either unjustifiably expensive, or unpopular.
Action wine should be treated with caution – a good product is bought up without any discounts. Although sometimes an excellent product is also sold for a promotion, just to introduce the buyer to it. In short, pay attention to promotional drinks, but be critical when choosing them.
Use wine apps, read reviews on the internet
In applications and on sites, there are overly subjective and uninformative, and even customized reviews. However, by regularly using these sources of information, you will learn to "separate the wheat from the chaff" – find useful reviews and ratings.
Just start using the apps by taking photos or scanning the wines you are interested in in stores and reading about them at home. You don't have to buy them right away.
Important information on the label
The label and counter-label (by the way, it is obligatory for a good wine) must be well readable. They should contain information about:
producer, region, vintage of grapes, percentage of alcohol;
vintage. Choose the wine which is no more than 2 years old (white and rosé wine) and no more than 5 years old  (red). Wines suitable for long aging are hardly sold in supermarkets, so an older drink will most likely just turn sour;
a variety of grapes. If the label says "made from the best varieties" or something similar, without specifying specific varieties, then such wine is almost certainly made from waste of wine production.
Just a few facts to know
White wines often turn out to be of poor quality, as they are a little more "capricious" in production. Accordingly, if you like white wine, choose more picky;
It is easier to disguise the bad quality of the drink behind the sweetness, therefore it is better to choose dry wines. Although if you do not like them, then they will seem bad to you, even if they are great. The most dangerous in terms of quality are semi-sweet wines;
Most likely, a wine with a tasteless label and a flashy name is bad. Good drinks do not need such an intrusive design. There are exceptions, but, just in case, it is better not to take a bottle that stands out too much on the shelf. Or at least google the wine.
What are the top 10 wines?
Marchesi Antoni 2008 Guado al Tasso, manufactured by Bolgheri Superiore, Italy;
Pirouette 2008 Red Wine, manufactured by Columbia Valley, USA;
Ridge 2009 Estate Monte Bello Vineyard Cabernet Sauvignon, Santa Cruz, USA;
Chateau Léoville-Barton 2009 Saint-Julien, France;
Capanna 2007 Brunello di Montalcino, Italy;
Bründlmayer 2010 Zöbinger Heiligenstein Erste Lage Alte Reben Reserve Riesling, Kamptal, Austria;
Quilceda Creek 2009 Cabernet Sauvignon, Columbia Valley, USA;
Louis Jadot 2009 Corton-Pougets, France;
Evening Land 2010 Seven Springs Vineyard Summum Chardonnay, Eola-Amity Hills, USA;
Longoria 2009 Fe Ciega Vineyard Pinot Noir, Sta. Rita Hills, USA.
Which wine brand is best?
We introduce you the tip of the iceberg – the ten most powerful brands in the world of wine:
Château Lafite Rothschild
Château Mouton Rothschild
Château Margaux
Château Haut-Brion
Château Latour
Domaine De La Romanée-conti
Château Angélus
Pétrus
Château Pavie
Château Cheval Blanc
What is the best season for a wine tour?
Excellent wines are made all over the world – in Italy, France, Moldova, Germany, Czech Republic, Hungary, Cyprus, the USA, Latin America, and Africa. We can list wine-producing countries until the morning, so we asked users where the best wine is made and where to go on a wine tour, according to their experience
Travelers have chosen a dozen countries that have the best wine?
Georgia – 28.37%
Italy – 24.67%
France – 18.03%
Spain – 14.61%
Chile – 10.82%
Kuban – 9.39%
Portugal – 4.74%
South Africa – 2.47%
Australia – 2.28%
Argentina – 1.99%
From the beginning of September to the beginning of October in Kakheti you can take part in the harvest festival, Rtveli, to which whole families of Georgians come together.
If you find yourself in the northern part of Italy, don't miss the picturesque town of Merano. It is interesting to visit the Kränzel Wine House with its labyrinth garden or the grand Merano Wine Festival, which will take place this year from 9 to 13 November.
It is worth going to Burgundy for wines made from Chardonnay, Aligote and Pinot Noir grape varieties, as well as for the young wine "Beaujolais Nouveau", which is held every third Thursday in November.
Traveling along the wine routes of Spain, the first thing to do is to visit Rioja: the region is famous for excellent red wines, which have been produced here since the late 19th century. The famous "Battle of Wine" takes place here in summer, but in the second half of September in the capital of Rioja, Logroño, the colorful San Mateo Wine Festival is held. The program includes wine fountains, dancing in barrels with grapes, a costume parade, a barbecue right on the street and even a bullfight.
In early September, you should go to Madeira to soak up the beaches and at the same time catch a noisy wine festival, during which you can not only taste the famous Madeira but also take part in its preparation.